Nick has been putting the miles down on a set of Pirelli Angel GTII tyres fitted for a long term review on his CBR500R daily ride. Here's his first impression... Images & Words by Nick Ware.
Pirelli's Angel GTII sports touring tyre arrived Down Under back in mid 2019. We've sampled them over the years on a variety of press bikes for short runs, however, we are now doing a long haul test after fitting a set to Nick's CBR500R for his commuting duties.
Pirelli designed the Angel GT II with the aim of rewriting the rules of the Sport Touring segment thanks to key features including high mileage, sporty handling and grip combined with fantastic wet conditions behaviour and great confidence and safety to the rider.
---
Check out our previous review on the first generation Angel GT here…
---
With innovative variable cord end count over tyre section and high-silica compounds combined with a new tread pattern design – derived from World Superbike 'intermediate' race tyres – set the benchmark for performance and optimise the effect of electronic rider aids.
---
---
The Gran Turismo designation generally refers to travelling at speed over a long distance, with safety and comfort. The development of the Angel GT II has been focused on consolidating the former Angel GT's strengths, which was already a benchmark for mileage and versatility with different bikes and conditions. Pirelli looked to enhance wet performance and confidence in order to define a new reference point for the Sport Touring tyre segment, with Pirelli DNA and the Gran Turismo concept.
---
---
Nick's Experience
I've had the Angel GT II tyres on my daily ride for two and a half months now and I've done just on 2500km. The GTIIs are marketed as an outstanding performer in the wet and I honestly can't argue. It's been raining a lot here lately on the NSW Central Coast and I've been commuting 120km each way to University in rain more often than not unfortunately.
After putting close to 2000km of the 2500km on these almost entirely in a straight line, there are almost no signs of wear. My commute doesn't allow for much of a lean angle so I've had to save that for weekends, but with the bad weather, I've hardly had the chance to push them in the dry. I have had a decent run in the wet though to test edge grip and over a wide range of roads too, from flowing country to smooth blacktop, they offer good feedback and pretty impressive grip.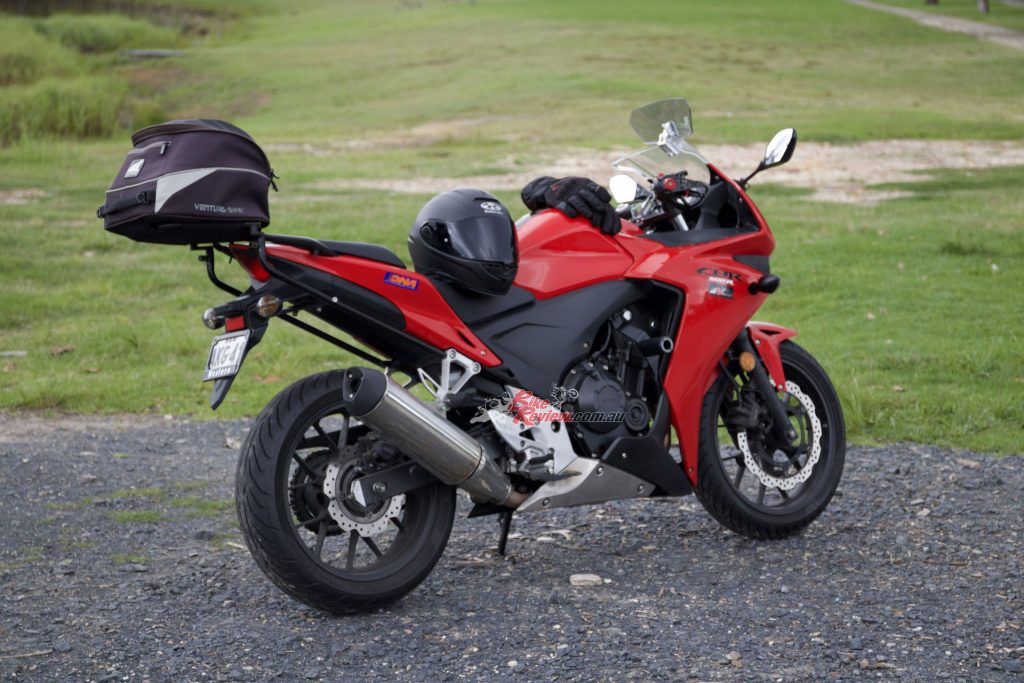 ---
Pirelli Angel GTII profiles, structures, compounds & tread objectives
To ensure maximum adherence in all road conditions, linear behaviour in lean transition and consistently support line-holding
To couple the sportiness of Pirelli DNA to exceptional performance also in full wet conditions
To further raise the bar for tyre lifespan in the segment where its predecessor was already a reference
To maximise the effect of electronic rider aids


---
They have a fairly conservative profile, so there is no sudden drop from upright to lean over the shoulder, this means it is easy to feel for side grip in wet conditions and as the grooves go to the edge, decent lean angle is possible on some wet surfaces. On the slimy polished tarmac, there is less feel, but no scary slides, only a little bit of predictable crab walking on the shoulder of the rear, but nothing on the front to speak of.
---
---
I've felt none of the usual slips you'd feel in the rear while accelerating out of the longer comers and I certainly haven't had any of the scary front moments I'm used to on the little CBR. This tread design really seems to push out the water incredibly effectively and there is a high silica content for the chemical grip to compliment the mechanical grip.
Size wise, I'm running the 160/60 – 17 on the rear and 120/70 – 17 on the front, both running standard pressures. They seem to be wearing really nicely, the chicken strips down the sides are frustrating me but I'm hoping to get a chance to test some of that edge grip a bit more in the dry in the coming weeks, just my luck, at the end of Summer. I remember Jeff getting 10,000km out of a set of the Gen1 Angels.
---
---
These 'all-rounder' tyres are really impressing me so far, as expected from Pirelli. I know the Angel GT very well but  haven't noticed any differences yet from the first generation ones, which I did use for six months on our Benelli Leoncino Staff Bike. I haven't pushed them hard yet. I'll be back soon with a full review once I get to the 5000km mark and do a track day as well. As for pricing, the 160/60 17 I use has an RRP of $299.95 and the 120/70 17 has an RRP of $219.95.
---
---
PIRELLI ANGEL GTII SIZE CHART
The Verdict | Tyre Test: Initial impressions, Nick's Pirelli Angel GTII hoops.