If you're looking for that added edge or extra special protection for your engine, check out the fully synthetic Castrol POWER1 Racing oil designed specifically for high performance bikes...
Castrol is a name we all grew up hearing and trusting. POWER1 Racing 4T is their top line engine oil and is fully synthetic for modern, high performance four-stroke sportsbikes that Castrol claims to increase engine acceleration and power right up to maximum rpm.
Castrol say their POWER1 Racing 4T oil, using 'Race Derived Technology' based on Castrol's long and successful racing association, flows fast and stays strong, reducing internal engine friction even under the most arduous riding conditions.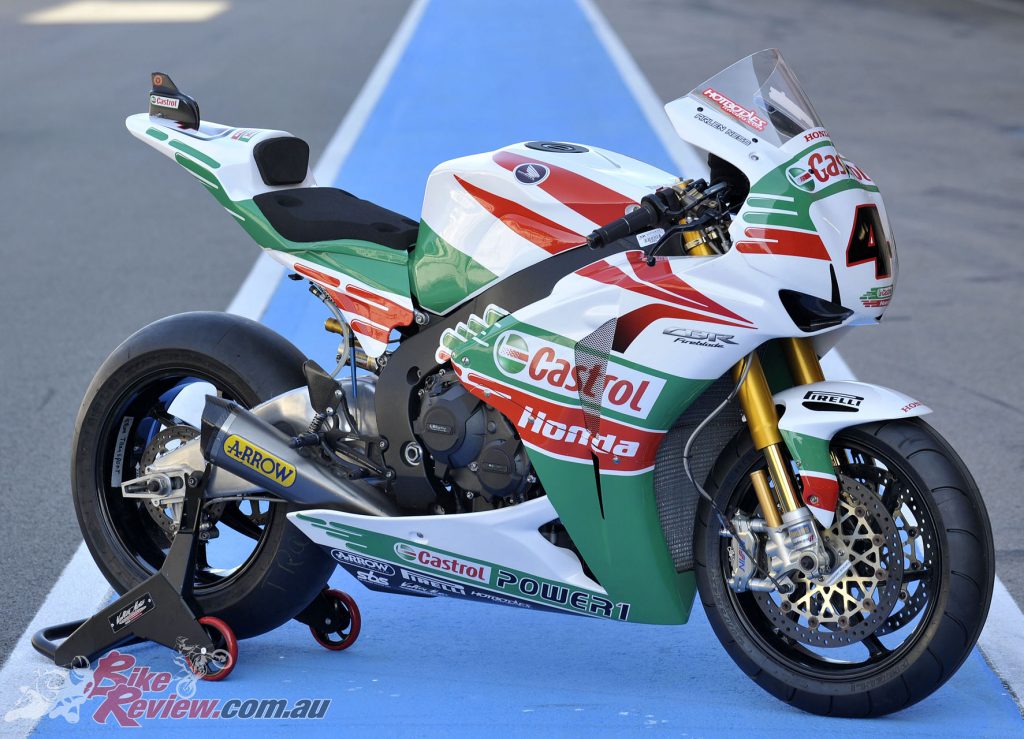 ---
Check out our test ride on the ex Johnny Rea Castrol Honda World Superbike here…
---
It has been tested and proven to deliver exceptional acceleration and power at the touch of the throttle. The added Castrol advantage of Trizone Technology TM ensures un-compromised performance protection – ultimate performance for extreme riding.
You can pickup the new Castrol POWER1 RACING 4T for an RRP of 1L $35.95 – 4L $86.95 from your local motorcycle supply store.
---
Castrol POWER1 RACING 4T Key Features
Oil flows fast and stays strong, reducing internal engine friction
Tested and proven to deliver exceptional acceleration at the touch of the throttle
Fully synthetic 4-stroke motorcycle engine oil with Trizone Technology TM protection.
Complies with requirements of catalyst equipped engines.
API SL
JASO MA-2