Kawasaki BCperformance Podium in Phillip Island ASBK opener
It was an inspiring outcome for the Kawasaki BCperformance squad at Phillip Island's opening round of the 2019 Australian Superbike Championship (ASBK) in Victoria between 21-24 February, as Bryan Staring scored a podium on the new ZX-10RR.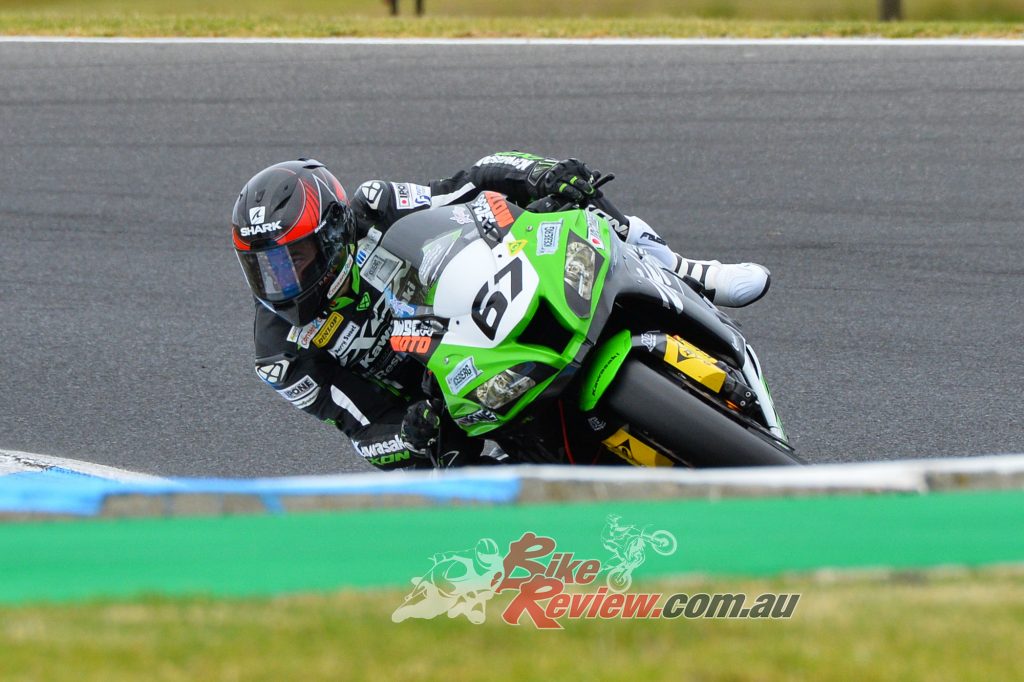 Staring put on a gritty display to work his way through the field from 10th on the grid after a tough qualifying. The opening race on Saturday saw the number 67 climb to an impressive third position, backing up the performance later that afternoon in race two to collect fourth.
His starting position on the fourth row ultimately hindered him for Sunday's final race, with Super 67 battling his way through to eighth in the highly competitive class, scoring him fifth overall to kickstart the season. The points will prove valuable as the season progresses over the seven-round schedule.
"The weekend wasn't too bad at all," smiled Staring. "I'm quite frustrated with my qualifying performance though, because overall that's what cost us a better result this round. I managed to get away with it in the first race, which was good for the confidence to stand on the podium early on in the series.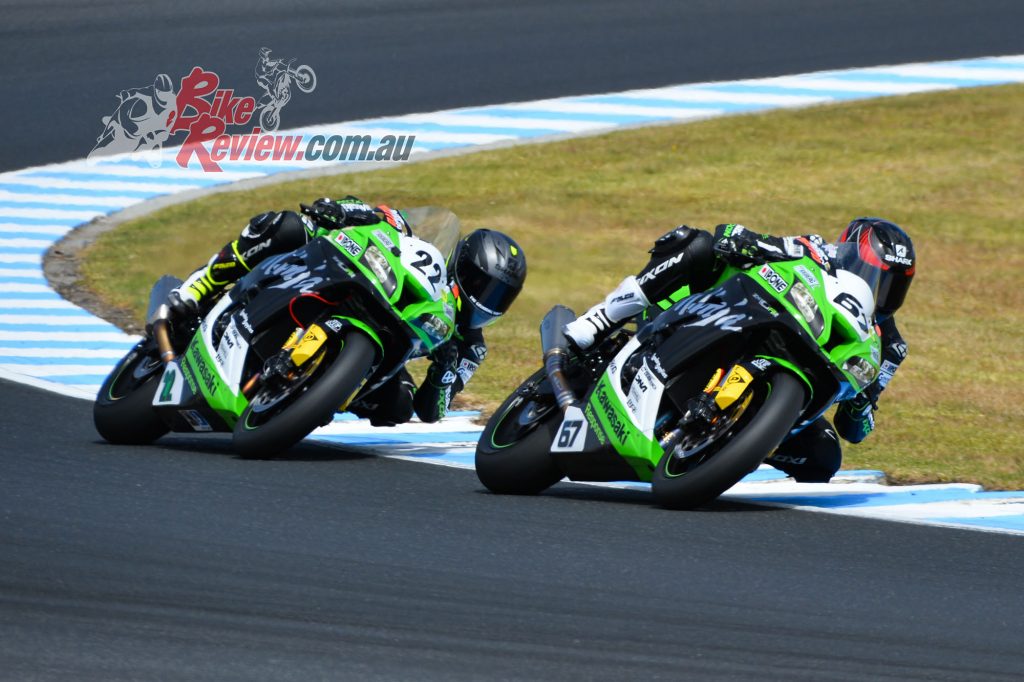 "One podium was good, fourth in race two was pleasing, but today's eighth place was a killer for us in points. Fortunately I've come out of the first round with three decent finishes and we can now attack the championship from here. The team put in a big effort this weekend, so a big thanks to them".
For Kawasaki BCperformance newcomer Lachlan Epis it was a weekend spent finding his feet within the talent-packed field, while continuing to adapt to the Ninja ZX-10RR. Qualifying in 20th place, he made progress throughout each session, with 18-16-19 results for 19th overall.
"It certainly wasn't an easy weekend in terms of results," Epis explained. "All the guys are working really hard and we're gelling really well. The bike is definitely capable as we saw Bryan up on the podium in race one, so there are just things to work on myself".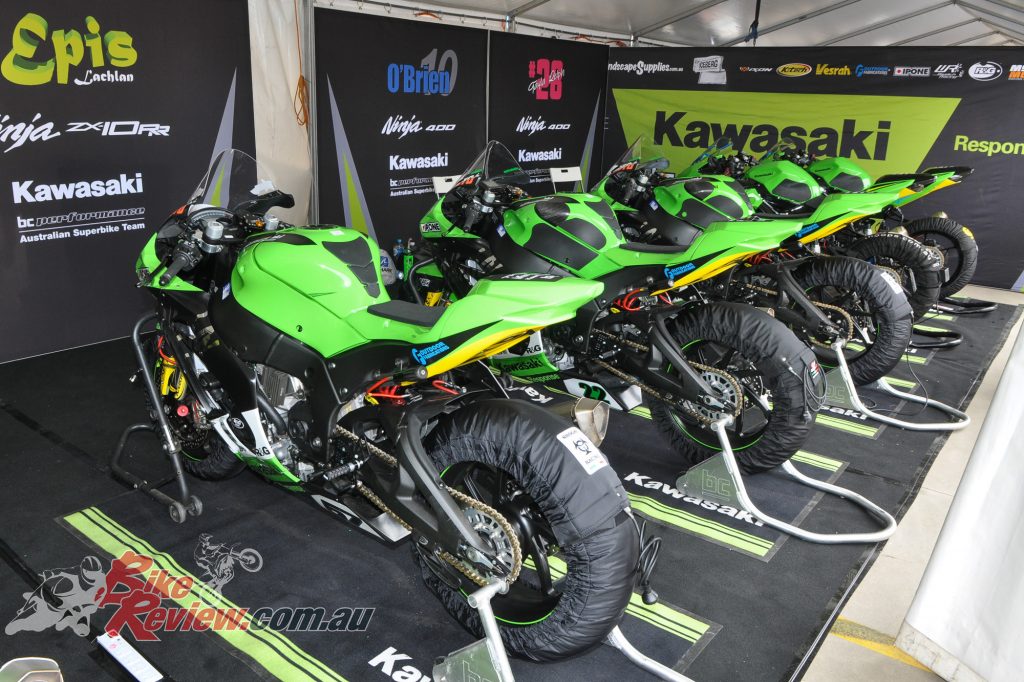 Kawasaki BCperformance team manager Kelvin Reilly acknowledged that while improvements are in sight ahead of the second round, the duo of Staring and Epis were able to make a steady start to their 2019 campaign with valuable data gained.
"I'm happy because we came out with good points and we are fifth in the championship with Bryan, but as always in racing, we could be better," Reilly commented. "I feel we've had a steady start to the year and we're still learning about the new Kawasaki Ninja ZX-10RR – it's an amazing package and has so much power, which is something we really need to harness and make the most of.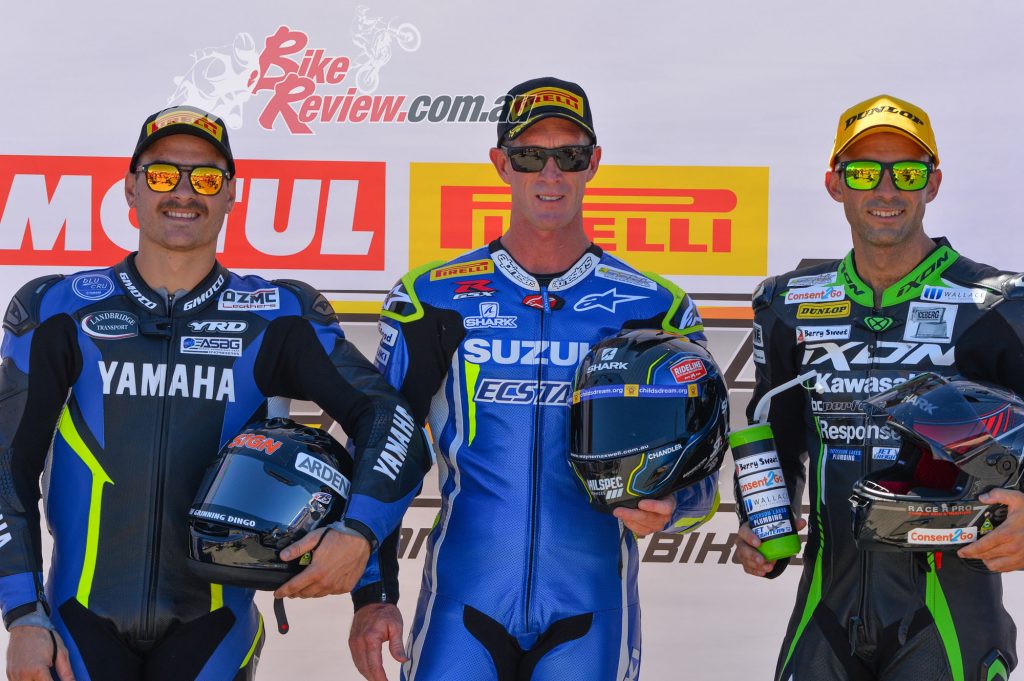 "Bryan rode great in all three races and displayed true grit, as this championship is just so tough at the moment. Lachy is doing good as well, he's improving every time he rides the bike and he knows what he needs to improve on in order to climb the order. We're looking forward to Wakefield Park!"
Making their Kawasaki BCperformance Junior Team debut aboard the sharp new Kawasaki Ninja 400, riders Callum O'Brien and Tayla Relph both experienced a mixed weekend. O'Brien wound up 10th overall with a 9-3-DNF results sheet after crashing out of the lead group in race three, while Relph was 22nd overall with a DNF-21-20 scorecard.
Kawasaki Motors Australia-supported Ninja ZX-10RR riders Matt Walters and Glenn Scott both displayed promising performances throughout the round, ultimately winding up 11th and 12th overall respectively in the Superbike category. It was also a great ride from Mike Jones in race three, scoring a runner-up result and posting an incredibly-fast new lap record of 1m31.881s.
Pics: Foremost Media