If you're in the market for a new set of winter gloves that are affordable and offer great warmth, comfort and waterproofing with decent protection; DriRider's Adventure 2 gloves could be for you... Words: Jack Maguire Pics: Jack, Heather
If you've been riding for long enough, the regret of taking off on a cold morning equipped with summer gloves will be familiar feeling – better yet, getting caught in the rain. You'll be thinking 'I should have invested in a pair of winter gloves, like DriRider's Adventure 2!'
For me at least, having warm hands is just as important as doing up the strap on my motorcycle helmet. The human body loses the most heat through the extremities – so the hands and the feet – and given that a cold rider is a fatigued rider, it only makes logical sense that you'd wanna keep your mitts warm for not only comfort reasons, but as a basic safety measure.
Luckily for me, I've had the Adventure 2 gloves keeping me warm this winter. With a cowhide and Nylon stretch fabric construction, the gloves look nice and appear to have a high quality. After months of use, there isn't too much visible wear and are still just as comfortable as day one. A 'Thinsulate' thermal liner keeps my hands warm on those early morning and late night rides, with a 'HIPORA' waterproof and breathable liner to keep them dry in the rain, and they work great!
---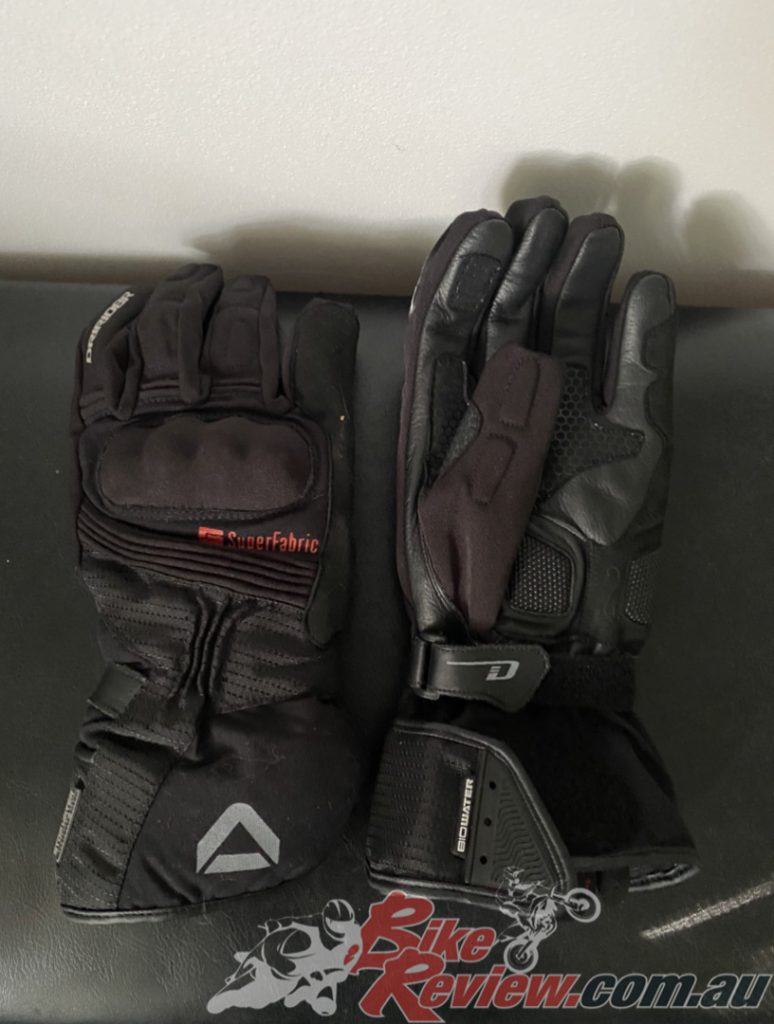 ---
They close off at the cuff and the wrist using dual adjustable velcro closures, and fitment of these gloves are nice and snug – admittedly a bit bulky as winter gloves are – but after a few rides in them, I've adjusted to it. They don't hinder my ability to use the hand controls too much, and some lever adjustment may be required for max comfort but isn't essential. Another handy comfort feature is a TPR wisor wipe, which was useful on cold, wet days!
For an affordable $89.95, you are investing in a piece of kit that is going to make any rider in winter a whole lot more enjoyable. Don't settle for cold hands! If your winter riding wardrobe is lacking, consider adding the Adventure 2 to your inventory, it's worth it! A big thanks to McLeod's Accessories for keeping my hands warm this winter by providing me with these!
---
DriRider Adventure 2 Gloves Features
Nylon stretch fabric & cowhide construction
Hipora waterproof and breathable membrane
Thinsulate insulated Thermal liner
Super fabric protection on palm
PU Knuckle protectors
Reinforced silicone printed Clarino palm to enhance grip
Stretch comfort panels
Pre-curved fingers
Dual adjustable Velcro closures
Adjustable velcro closures at cuff and wrist
TPR visor wipe
---
---
The Verdict | Product Review: DriRider Adventure 2 winter touring gloves