SPIDI Australia have launched an online store and to celebrate they are offering massive discounts on some of their range of suits, jackets, jeans, boots and gloves. Some savings are too big to miss, such as a whopping $500 off their top full suits – that means there are suits that are only $899! There are also big bargains on gloves, jackets, jeans and more…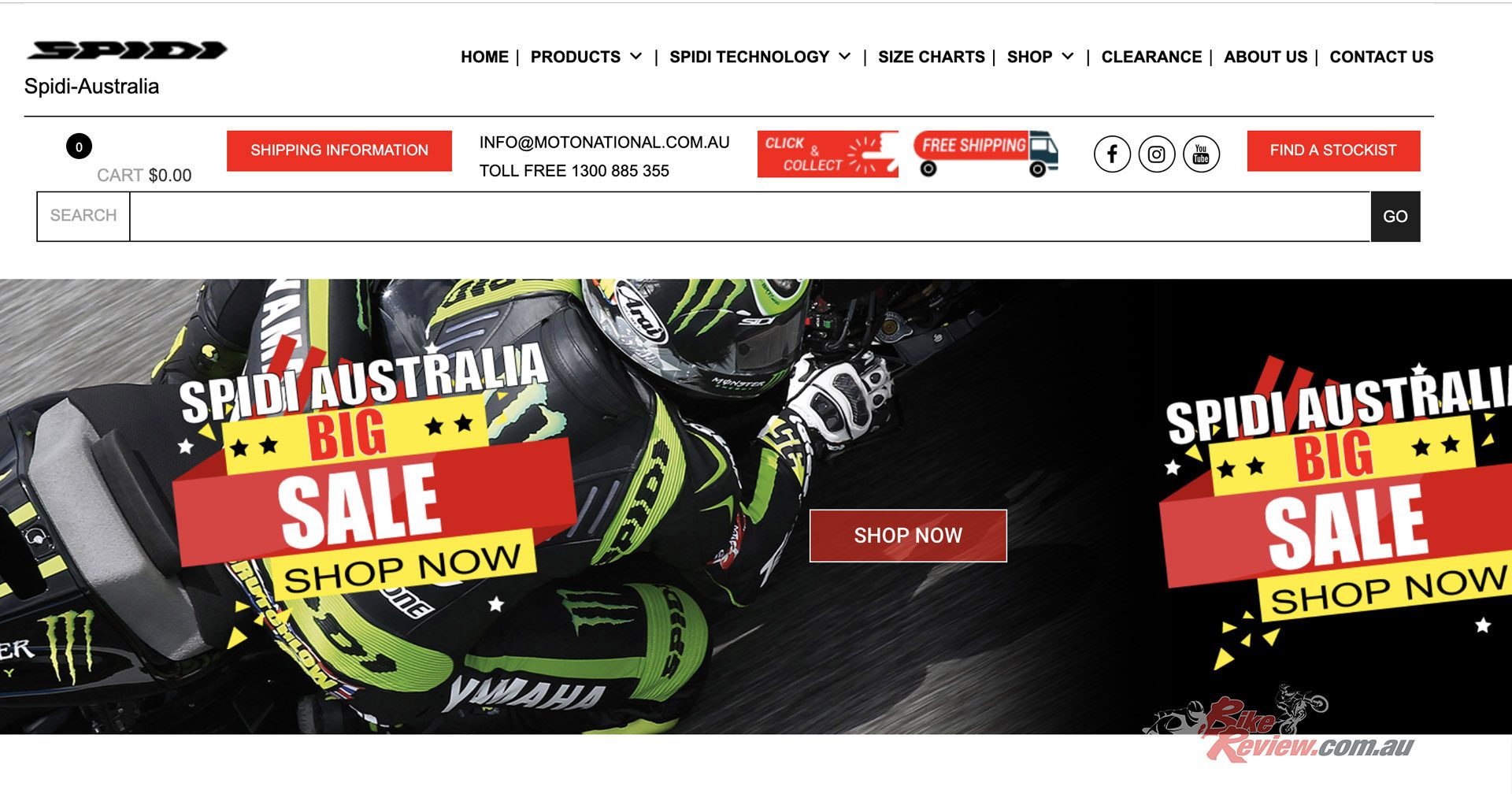 The store is well designed and easy to use – just visit https://www.spidiaustralia.com.au or click on one of the SPIDI ads on this site. It's nice to browse and there are plenty of good images of each product, along with technical details and pricing. The full SPIDI range is available from suits, to boots, rainwear, jackets, pants and jeans, gloves and other accessories.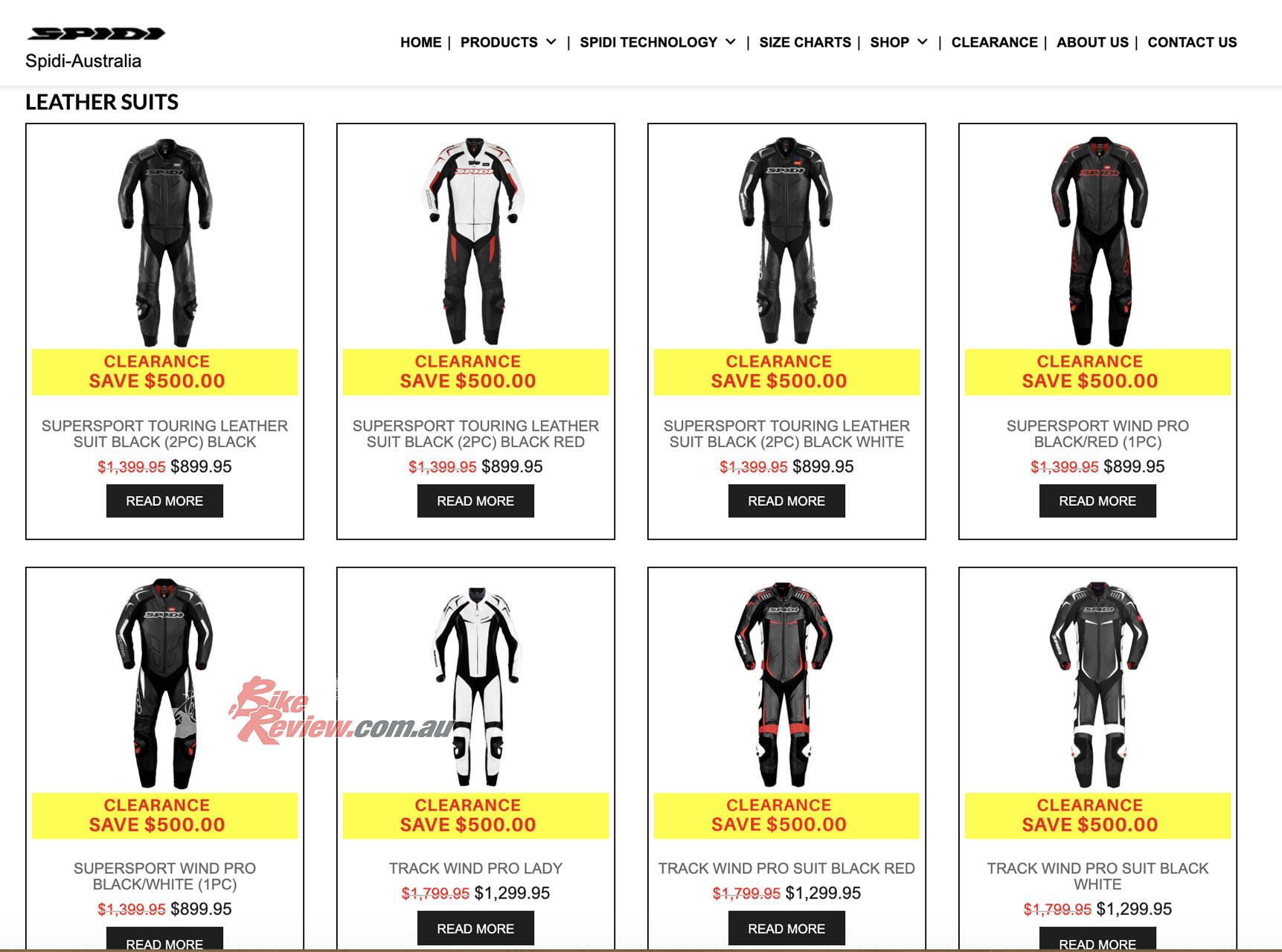 There is a section in the drop down menu that outlines SPIDI safety and comfort technologies – a sizing chart, clearance section, and all the latest products from SPIDI.
Delivery options are made easy – either straight to your door or delivered to a local dealership of your choice. SPIDI Australia is offering free shipping on all orders in Australia, with same day despatch for orders taken before 2:00pm as long as they are in stock. Call SPIDI Australia Customer Service on Toll Free 1300 885 355 with any questions you have about ordering, delivery or products.
SPIDI was Founded in Montebello, Italy, in 1977 by Renato Dalla Grana and is a world leader in motorcycle apparel and accessories. SPIDI Australia say they are proud to release this website to the Australian market to bring the products to your home and create a platform for you to purchase from their trusted Authorised SPIDI outlets here in Australia or directly from them.