Jeff has fitted a DNA filter and airbox cover kit to upgrade the intake of his Interceptor 650...
My Royal Enfield Interceptor INT 650 is going well and I just did a service on it. While I was working on the bike, I fitted this awesome DNA filter and airbox cover kit from Kenma. After opening up the mufflers for a better exhaust note, I wanted the intake side liberated – plus I wanted a meatier intake growl and I tell you, this kit sure did it…
The kit is extremely easy to fit and it's great to know I can now clean and maintain my filter without having to buy a new paper one every service. The DNA filter flows significantly more air than the stock unit, 60.40CFM versus 42.40CFM. That is an increase of 42.46 per cent, while retaining an amazing filtering efficiency of 98-99 per cent, with four layers of DNA oil impregnated cotton.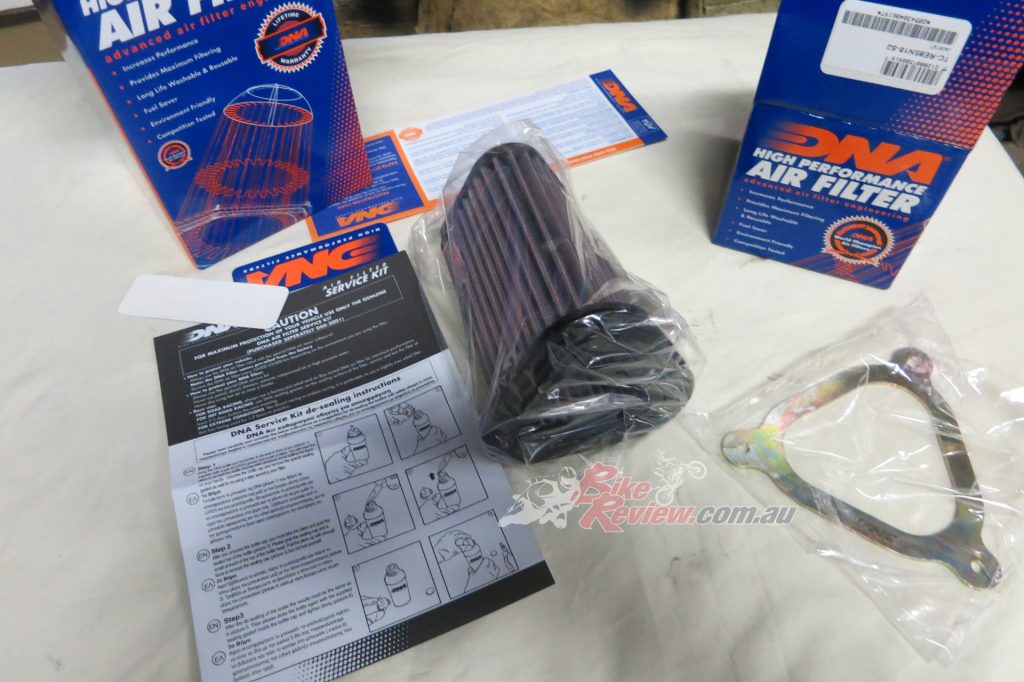 Strict quality control for construction and materials, chosen only by their highest quality, mean that DNA offers a lifetime warranty for their product. The filter should last the life of the bike. The filter features a Full Contour design (FCd), which expands the active filtration area up to +80 per cent. The factory glued, high quality EVA foam seals also ensure a correct and secure sealing area and filter installation.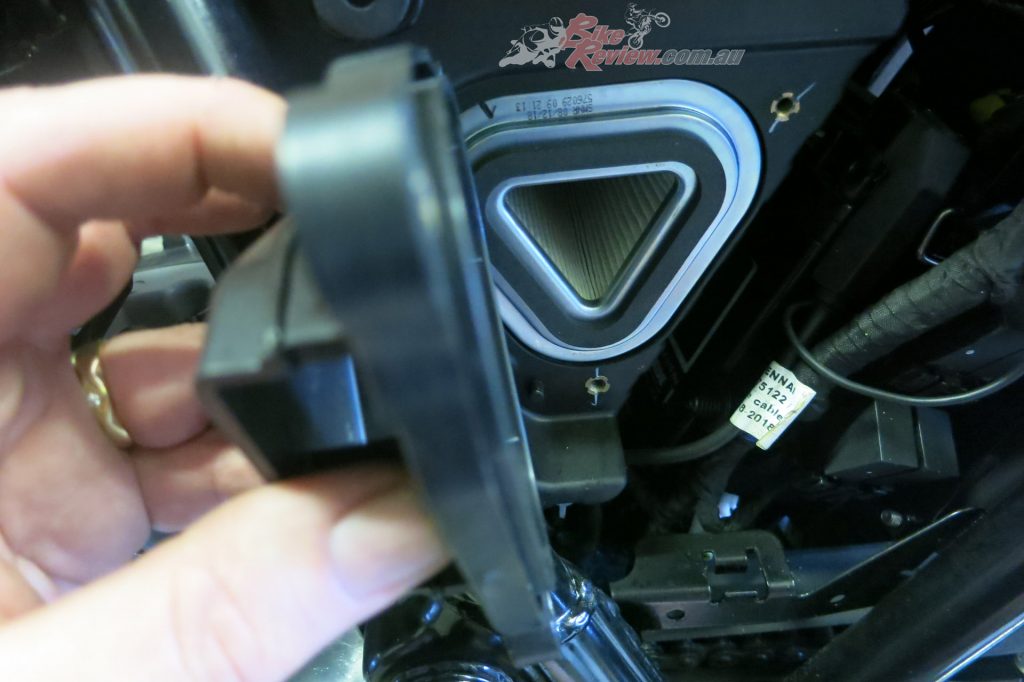 Power by State-Of-Art testing & evaluating methods. Airbox reverse engineering using Faro & Microscribe 3D Arms, CAAFT (computer aided air flow testing), plus In-House dyno testing on every single product mean DNA create real results as we have tested in the past.
---
STEP BY STEP FITMENT GUIDE
---
The Royal Enfield Interceptor INT 650 and Continental GT DNA Product Code: R-RE65N18-01 – Filter available from Kenma for $125 RRP And cover for $56.95 – Product Code: TC-RE65N18-S2
Stand by for Dyno testing in the next month.
The Verdict | Staff Bike: DNA airfilter kit fitment to Jeff's Royal Enfield Interceptor…
A five minute job that will make your 650 go better, sound better and last longer… check out the DNA Filter and Filter Cover conversion….