My departure from Europe is a sad one, it's not that I wanted to leave, or at least I didn't want to leave the world championship yet because I hadn't achieved my goals there.
Returning home was the best decision for both my professional and personal life. Although I had no firm offer to continue in Europe I know I could have found a way if I really wanted to, but the real reason I'm coming home is because it's become impossible for me to have top equipment.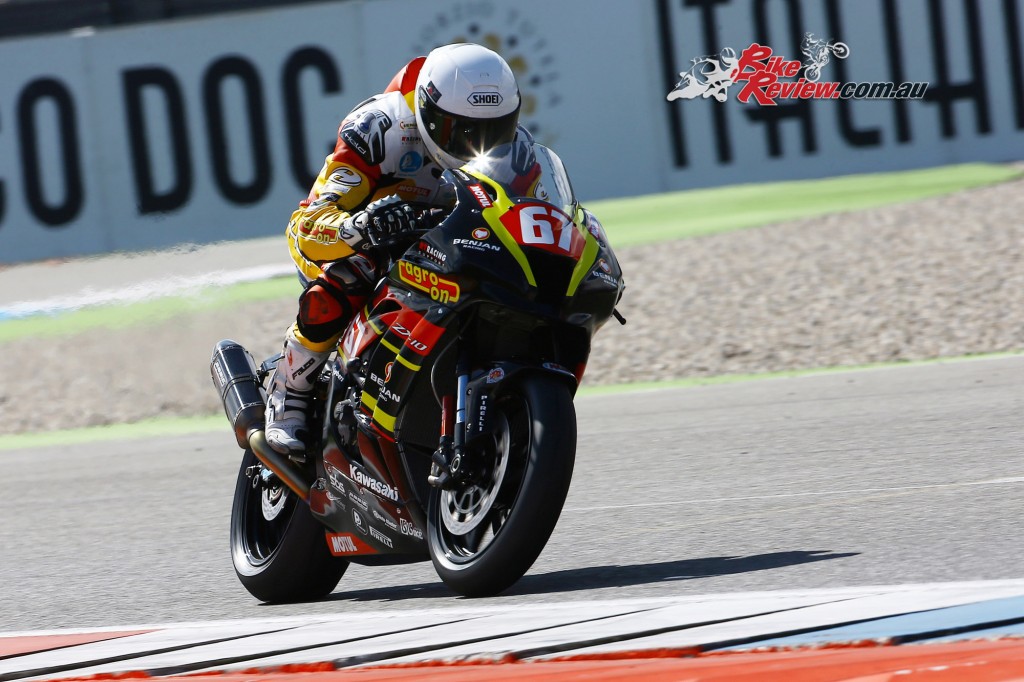 I needed to move out of the superstock category for 2017 and after my injury and another season without results, the chances of me finding a competitive bike were slim to none.
I've also learnt you're only really racing when you're racing for a position you're proud of, otherwise it can be a chore and a very unrewarding job. Even if the lifestyle is what I desire the job isn't satisfying.
I love racing bikes like you wouldn't believe, but my opinion about the sport has a slight glitch, I'm certain that talent only counts once you have the equipment to match. Valentino and his Ducati is the best example of that.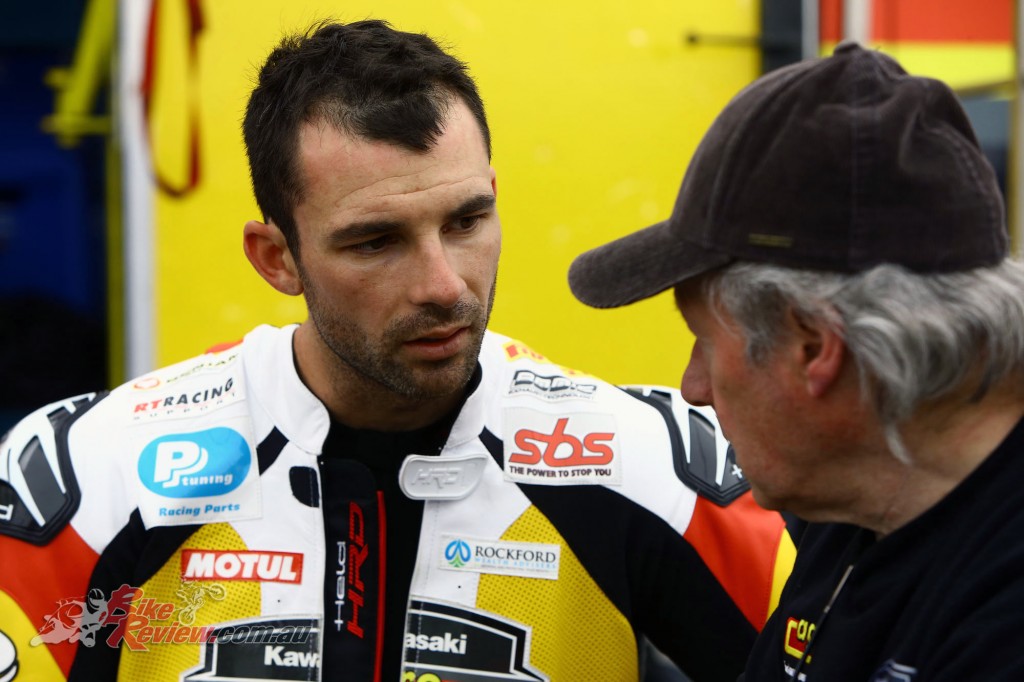 I don't consider that I've given up on Europe or myself, more that I've exhausted all my resources and it's time to move on. I had a few special performances I'll be forever proud of in Europe and I'd encourage all the young Aussies to follow their dreams, but recommend only to take on the challenge when they're ready for it. The European wolves are always hungry.
I want to return to my best form, I still believe at 29 my best years could still be ahead of me and my experience will guide me through the tougher situations. That's why I'm so satisfied to return home for 2017, I'm wrapped to say I'll be competing on the Motologic Crankt Protein Honda.
I'm so proud to be coming back to the team that gave me my first factory ride as a teenager in Australia. It was the team I targeted for my return and I'm so happy to have struck a deal with what I know is such a professional outfit. I smile at the thought of 2017.
Troy Herfoss has been the guy to beat at home for the last few years and I know we'll have a super professional, highly competitive team mate/friendly relationship, which is something I look forward to the most. It's also such a pleasure for me to have my racing plans finalized so early in the year, it's a huge stress that's lifted for the summer.
After my final race had been run and won in Spain and I'd burnt a hole in the dance floor of what was my final after party, it was down to business in the logistical department of carrying out the responsibility of packing up my life in Europe.
After six seasons away it was big job getting organised with freight logistics, cleaning up my apartment, selling my car and MX bike and saying goodbye to so many great people that I've met around the area of Varese.
I also created a little bit more work for myself when I decided I needed a souvenir from my experience in Italy. So I'm importing a 1963 model Lambretta 150. I love this bike and that it's so typically Italian.
Most guys my age ride their Harley's up and down the Perth coast showing off their super cool tattoos, I quite like that I have the polar opposite.
Although at the moment the Lambretta remains in Italy, the Aussie side of the fright transport company screwed up the shipment paperwork and it'll take some sorting out, hopefully it'll be ok in the long run.
After the high of my podium in Germany I couldn't reach the same heights in France or Spain. I actually can't remember where I finished in France. We had showed so much promise in Spain, but I was so disappointed to have had an electrical failure in my last ever European race.
The build up to the race was the most positive of 2016, or at least in the dry conditions. The 2016 ZX-10R has only been a difficult bike because we struggled to find a setting to make the forks function correctly. We finally nailed it in the last race, isn't that typical.
Given that the team and I missed five months of development through the middle of the season due to my injury, it probably wasn't such a drawn out development process, more that time wasn't on our side. Both the team and I deserved more.
Yet it was such a relief to be somewhat competitive, we were creeping forward throughout all the sessions in Spain, finally building up to sixth fastest in the warm up and only 0.3s from the top with our latest forks.
I've not been that competitive in almost two years! However unfortunately our qualifying effort was poor as I started the race from 14th. I was insanely determined to ride through the pack with my top warm up pace, but after being punted wide in the opening few turns then having the electrical failure shortly after, it wasn't meant to be and I'll have to be satisfied with my podium in Germany.
I've also changed my life around a little and returned to my hometown of Perth (must be getting old eh). My leg is continually getting stronger and I'm looking forward to all of the summer's activities here in the west.
Ride safe and enjoy, until next month.
– Bryan Staring
Images: Marek Paulicek, MPAFoto.com