When Jeff restored his RG500 and it came time for a screen, MRA was the choice for quality and fitment... With 25-years experience, MRA know what they are doing... Words: Jeff Ware
Over the years we have often used MRA screens from Pro Accessories to upgrade the OEM screens on our Staff Bikes, racebikes and projects. We've always been impressed by the fit and quality of the screens as well as the styling and the shape. 
---
Unlike cheap screens, MRA are properly developed, which is why I chose to fit one to my RG500 project, as I wanted only the best for the bike… I went for the original profiles 'O' shaped screen in Smoke Grey at $162.00 RRP. Because mine was a special order for a rare bike, it took a few weeks to arrive, but the wait was well worth it. I wanted the original profile but a slight tint to give it that cool look and to keep glare off the instruments.
---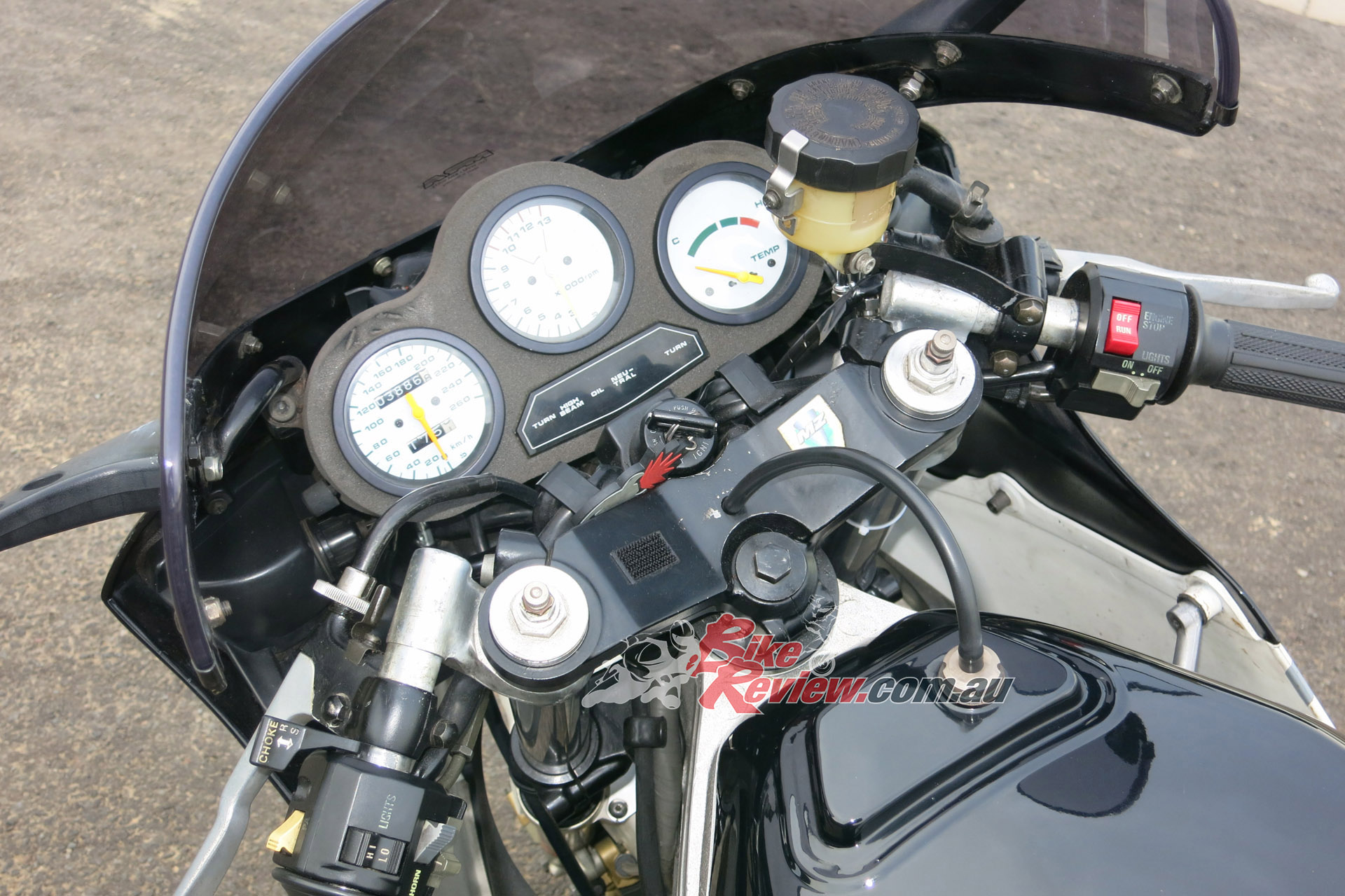 ---
I also wanted something I knew would be a good fit and not require any drilling, or put stress on my upper fairings, which are originals and rare – the top fairing in this colour alone can cost up to $3000 AUD to replace, if you can find one… So for me, paying the money for a good screen was a no brainer.
---
---
The first thing, which sounds silly but to me is important, is that MRA screens are still hand made by MRA staff at their factory in Teningen, Germany, and are made under strict German quality controls.
---
---
Even the packaging is good quality, with strong plastic covering the screen, itself wrapped, along with the fasteners and the instructions are included. The screens also have a protective layer wrapped on them to prevent scratches and damage and there are no sharp edges either, the screen is correctly finished in all areas.
---
---
Fitting a screen, if it is drilled and shaped correctly, is easy. Fitting a bad screen is hell, as I found out recently when fitting a cheap Chinese screen to a TZR250 3MA. It took me three hours of drilling, filing, refitting again and again until it went on and even then it was not such a good fit. I was cursing!
---
---
On the other hand, fitting the MRA screen to the RG500 took five minutes. Luckily, being an old bike, it is easy to access the fasteners but on modern machines there is usually a lot more to get our of the way before you can access your OEM screen fasteners.
---
---
The MRA process was simple, I removed the protective layer, fitted the screen with new 5mm black screws and plastic washers, hand tight, then tightened them 1/8th of a turn with a screwdriver and spanner. Lastly I fitted the protective rubber edging, which is provided with the clams for each end.
---
---
ABOUT MRA
Since its beginnings, MRA has been determined to develop new and unique products for motorcyclists. This determination follows a tradition started by the company's founders Gerhard and Johannes Klement, who developed and produced products like cowls, windscreens, and aftermarket seats for racing. The name of the company, MRA, stands for Motorcycle Racing Accessories.
MRA's early experiences, combined with the determination to continually develop new products, were important later when the company began to specialise in the production of motorcycle screens, a move that extended their role as a leader in the industry.
---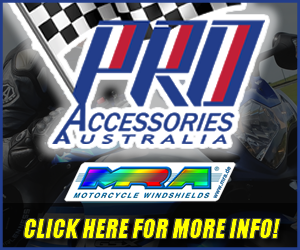 ---
In 1988 the company successfully developed screens with burbling edges that reduce air resistance when the rider is in the tucked position. According to a test performed by the German magazine Motorrad, this screen added 5km/h to the top speed of a ZZR1100.
In 1992, MRA invented a process that enables burbling-edge windscreens without distortion. In that year, our own Garry McCoy used MRA screens on an Aprilia and achieved the highest top speed (official measurement) in the 125cc World Championship. He also used this configuration to win several races.
In 1994 MRA were the first manufacturer to introduce racing windscreens, known as the Double Bubble, at the IFMA show in Cologne, Germany. In the following years, renowned riders like Max Biaggi, Loris Capirossi, Alex Barros, Carlos Checa, our own Andrew Pitt and Garry McCoy, Ralf Waldmann, Nobby Ueda, and others were victorious at numerous Grand Prix and World Championship races on motorcycles equipped with MRA screens.
In 1999, MRA introduced a new Varioscreen screen. The first model in this product line was a two-piece screen for the ST1100 Pan European. This model is equipped with an adjustable-angle wind deflector that permits airflow through the screen.
---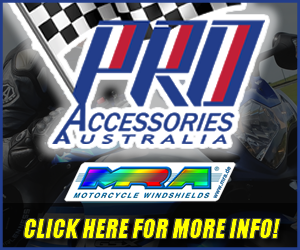 ---
In 2002 MRA developed a completely new type of screen, the Vario-Tour Windscreen. These windscreens have a height and angle-adjustable spoiler and relieve the rider of wind pressure and turbulence. They work by slowing the laminar airflow that is directed through the windscreen, which acts like an expansion nozzle.
MRA have also been working more on racing screens. What they found is that not all racing innovations can be transferred 1:1 to street bikes. In particular, the round dome had a negative effect on stability of the motorcycle because on some bikes it could generate lift at top speeds. Also, the rider's helmet was sometimes blown from side to side if he or she was not completely crouched behind the windscreen.
The latest generation of racing screens employ a dome shape that is flattened on its upper side so that, instead of lift, it generates the desired down force. The new design also eliminates lateral turbulence in the helmet area. Front-mounted air intake slots reduce negative pressure under the dome by improving airflow at the end of the screen. MRA also applied these improvements to screens designed for older motorcycle models so that everyone can benefit from the latest advancements.
Check out more at the MRA site here. Order via your bike shop or contact Pro Accessories.
---

---
The Verdict | Tech Tips: MRA history & screen fitment, RG500
Founded more than twenty five years ago, MRA has its roots in motorcycle racing. This led to our name: MRA = Motorcycle Racing Accessories. We fit one of their screens to our RG500…