Paul Bailey takes a set of the new Avon Cobra Chrome tyres and puts them through a three day track and one day road ride torture test... Review: Paul Bailey Photography: Tim Munro, Paul Bailey
Avon tyres have been around since 1904, producing tyres for just about every type of motorcycle. The name Avon was taken as the company was founded and established next to the Avon River in the UK and they have remained a UK Company ever since…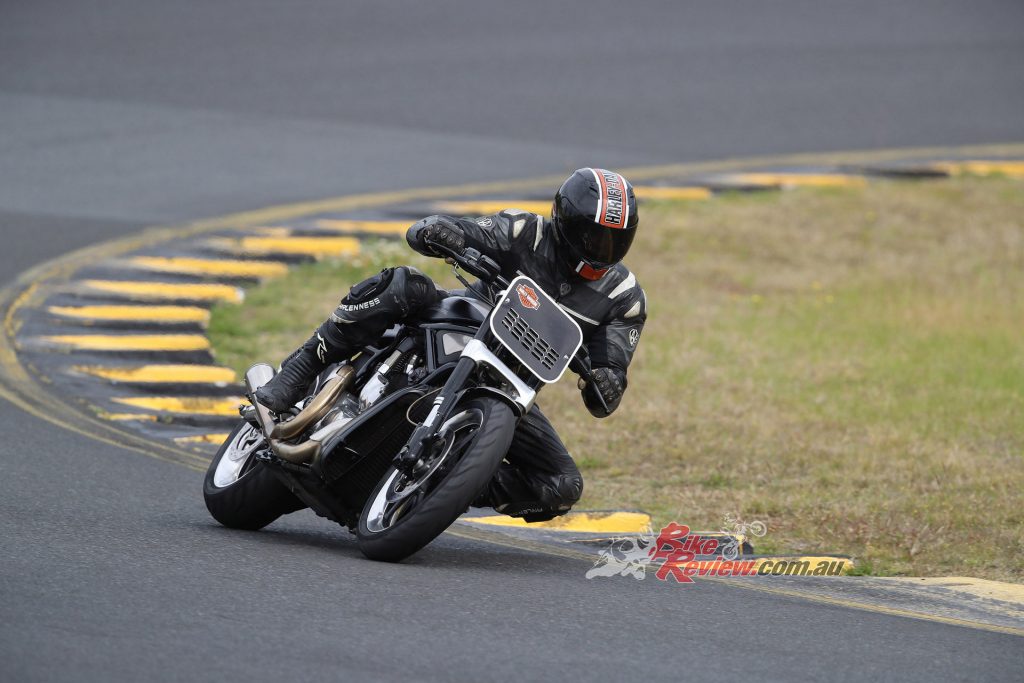 You don't stay in business that long unless you are doing things right. Avon has been doing things right for decades and has the results on the board to prove it. Even in the early days they had a racing background, which has over the years developed into a real pedigree.
The technology employed is state of the art, the company is passion and resolve to produce very high standard motorcycle tyres is no less involved or important than any of the other manufacturers out there today. The selection of types of tyres from for all on and off road conditions and styles of motorcycle is impressive.
The sport / cruiser market is massive around the World, with literally thousands of motorcycles and riders all wanting tyres at some point in their motorcycles life. To obtain a lion's share of that market means that you have to be at the top of your game if you want to succeed and develop a reputation for quality, performance and longevity of a tyre that will handle to rigours of hyper cruiser motorcycles. Avon has done this for decades and is continuing to supply quality tyres that are up to date with the latest technology and needs of the riders that buy them.
The Avon Cobra tyre has been around for a few years now, but for this year it has been updated to the all-new Cobra Chrome and get this, it comes in 68 different sizes and construction designs! That is massive for a tyre manufacturer to do, but it shows the confidence and commitment to producing a tyre that will be the right tyre for your bike.
I've had the chance recently to test a set of Cobra Chrome supplied by Australian Avon importer and distributors, Pro Accessories. The bike I've fitted them to is my Harley-Davidson V-Rod Street Rod.  The V-Rod Street rod was only made by Harley for two years. It was designed as a roadster, not a cruiser. The Street Rod stock had 42-degrees of available lean angle left and right and had a shorter wheelbase than a normal V-Rod as well as Brembo calipers, mid-mount foot controls, a tall seat and that beautiful V-Rod 1130cc engine. It is a Sport Cruiser but with more emphasis on the sport.
But, mine is a bit different…
It has been built for the track, not drag racing but circuit racing. I've done a lot more modifications to it to improve lean angle even more with longer rear shocks, different triple trees, race parts in the engine and modified body work and seat.
There is one drawback when you put a V-Rod Street Rod on the track, there isn't a lot of choice for a tyre that can offer good grip for fast laps around a GP track. The second drawback is the stock wheel sizes on the Street Rod, it runs a 19in front that accepts a 120/70-19 tyre and an 18in rear wheel that accepts a 180/55-18 tyre. Not your ideal choice for track work and also hard to find a tyre that offers more than just long tyre life in these sizes. Enter the Cobra Chrome…
Avon has been very supportive in supplying a set of the all new Cobra Chrome  tyres in the sizes and construction designs that would suit the Street Rod and also be grip enough to allow the Street Rod to be ridden in anger.
So out to Sydney Motorsport Park for some track days. I manage the ride days at SMSP and have done for over eight-years now. Part of my contract is that I can ride during the day, so I know my way around the track. I usually ride a Buell 1125R but I've had some chronic issues with my right knee and I've needed to change my bike to a riding position that doesn't keep hurting my knee, that's why I built the V-Rod Street Rod.
Being very used to racing tyres and a lighter bike, I must admit I was a bit cautious with the Street Rod and the Avon Cobra Chrome tyres for the first couple of days testing. It was more about setting the bike up suspension wise and feeling for grip with the tyres more than having any reservations about the Avon tyres. I was a little unsure about the snake skin pattern on the edge of the tyres at first, but once the suspension was dialled in the tyre patterns were not a concern.
Day three at the track was a ripper. I had sorted the suspension and had gained some confidence in the bike and tyres to start to have a serious play. To save time lost in trying to warm up the tyres from cold on track I did use tyre warmers, this really just allowed the tyres to be up to track work temperature from the moment I left the pits. To remember that these Cobra Chromes are a street tyre became very difficult, it was difficult because of the braking and lean angles I was able to get with these tyres. The track was warm and the tyres were sticking to the hotmix racetrack with a level of grip I really did not expect. The harder I pushed the bike the better the tyres felt. They were predictable in both very heavy braking, rushing into turn two at SMSP from around 200km/h and then just burying the bike into the ground with the fantastic Brembo brakes was a real treat, even trail braking late into the corner with big lean angles didn't phase the front tyre at all. With the longer footprint from a 19in tyre compared to a 17in, the front tyre was very, very good.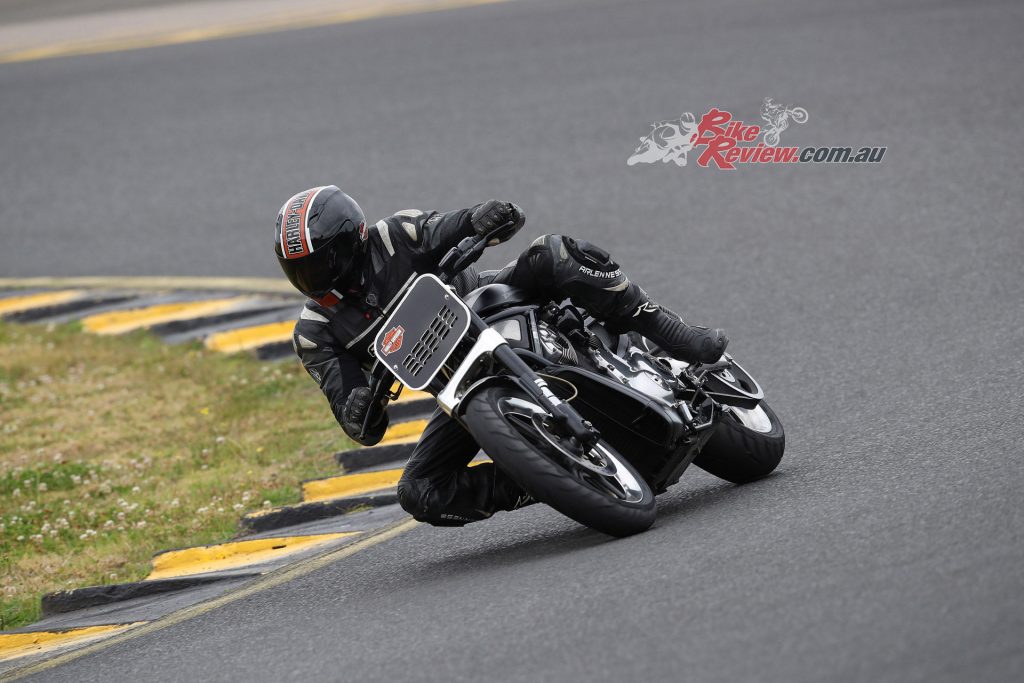 Accelerating out of the corners and really putting the rear tyre under pressure did nothing but give me more confidence to screw the throttle on earlier and harder. The faster I went, the more confident I got in the Avon tyres. Not once did they give me a moment of doubt or hesitation as to their ability to stick to the track.
To be hitting speeds of over 240km/h on the straight on the Street Rod and to then have the trust in the tyres to wait till the 100m braking marker, knock it down a gear and tip it into turn one at full noise and drive through the corner and exit at full throttle, you need to have absolute confidence in the tyres and bike you are riding. The Cobra Chromes delivered that confidence.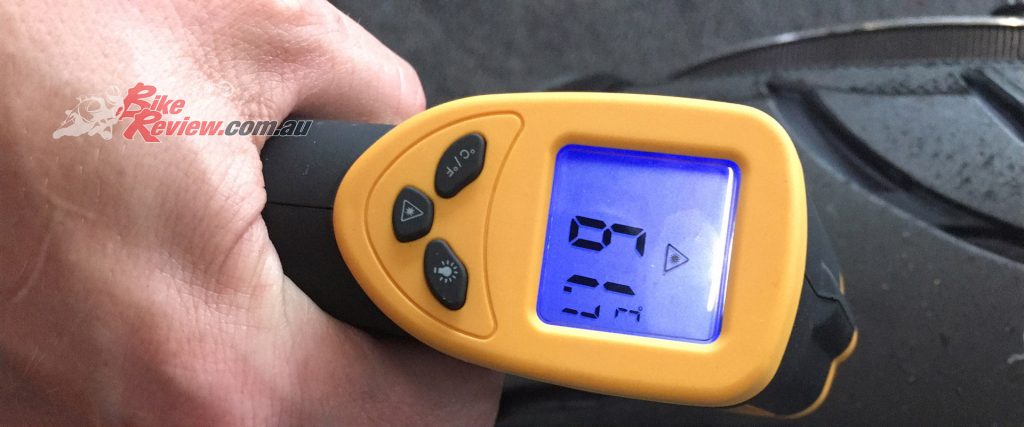 Coming off track after a session and checking tyre temperature showed around 61 degrees, taking into account the slow down lap and getting into the pits, that temp was really satisfying to see. It showed that the tyre was not being over worked and getting too hot and it again helped to confirm my confidence in the tyres. The condition of the tyres after a full day of riding very hard revealed similar wear patterns to what you would expect on a slick or top shelf treaded track tyre. The rear did show some small rubber pulling (small little pick type marks) but I would expect that from a road tyre and see it quite often on customer bikes that are running typical road tyres. What was good to see on both tyres was the orange peel look of the rubber on the sides of the tyre where it is being used at full lean. There was some small amount of rubber balling on the front tyre edges at the snake pattern.
I've also done some road miles on the tyres now they have had their track use, more country rides than city work and the tractability and comfort of the Avon's has been excellent. Tyre wear is obviously nowhere near to the track work wear of the tyres and the tread shows no signs of stress of uneven wear across the face of the tyre. The tyres from cold warm up well to offer good road grip after a short distance. If you push the bike harder up your favourite section of road the tyres respond to the harder riding and warm quickly to offer good traction and feel. I haven't had one moment of doubt with these tyres on the road.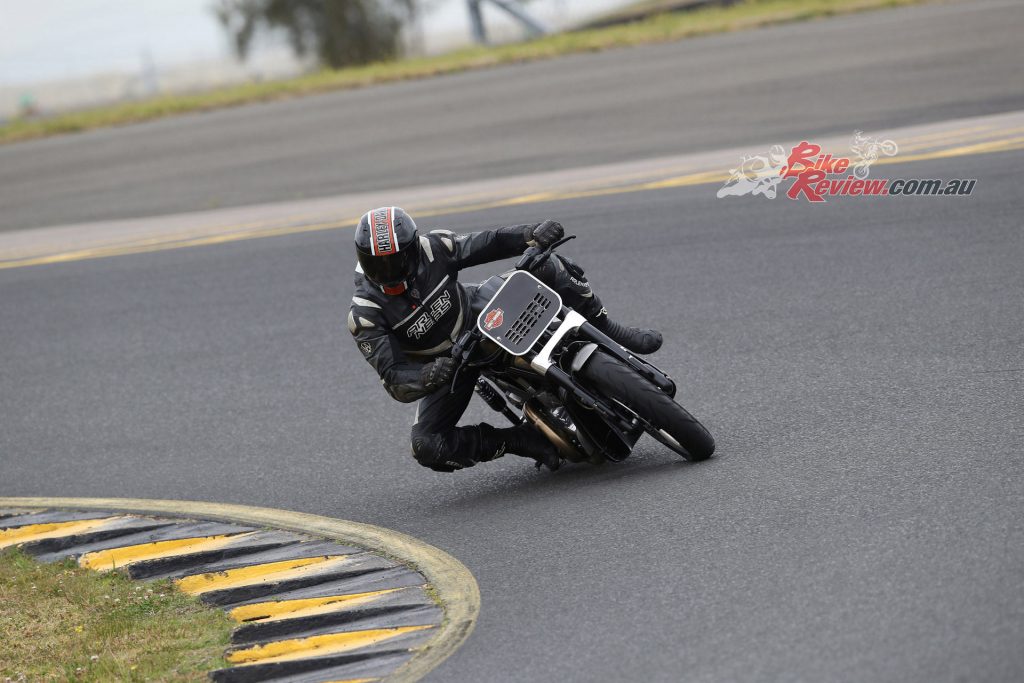 For those of us that want a quality tyre that can be used in all sort of conditions, even track work, then the new Avon Cobra Chrome should be a consideration when looking for those new tyres. Will the Snake pattern appeal to everyone? Probably not, just like the angel and demon of another brand tyre, it will certainly bring a level of bling and distinction to your ride. You can also rest assured that that snake skin pattern won't take away from the grip or confidence in the tyres.
Are they good value?  Yes. Will you find one to suit your bike? With 68 different sizes, I'd say that's a BIG yes. A very good tyre from a long standing manufacturer of high quality tyres, it's pretty hard to go wrong with these.
To buy a set of Avon Cobra Chrome, ask you local shop of contact Pro Accessories for more info.
Avon Cobra Chrome Size List
The Verdict | Tyre Review: Avon Cobra Chrome, road & track test