Nick has done around 5000km in the Macna Hurracage jacket since February. Here are his thoughts on the hybrid jacket... Review: Nick Ware
I've had the all new Macna Hurracage Hybrid since February, wearing it for all of Autumn, and it's safe to say, I'm impressed. The Hurracage came out as part of Macna's 2020 summer and spring collection…
First up, the sizing is a little odd, so I'd definitely try this one on before you buy. It's one of the shortest XL jackets I've ever worn and is just big enough for me. I can manage to get the rear belt loop around my belt for the ride, but if I have to even slightly bend down it pops off.
The arms are a little shorter than I'm used to as well for an XL, but as I said, it's manageable. It's a much tighter and sportier jacket than I'd expected, but I'm not complaining. In hindsight, a XXL might have been a better option but I have never had to go to XXL before.
---
---
As it's a hybrid jacket, it has a removable inner lining (Raintex) that seems to be much sturdier and well put together than many of the other jackets on the market. Given the colder weather over the last few weeks, I've kept the lining in for a little added warmth, also not to mention the three weeks it rained non-stop!
With a hoodie underneath it's good for about 22-ish degrees, any cooler and you'll need to re-think. Back in March/April when it was warmer, it was a wicked choice to throw on over a t-shirt. It's breathable yet feels safe! I've probably done more than 5000km in this jacket, as my daily commute is over 200km!
The majority of the jacket is mesh so there is plenty of airflow and staying cool in this thing is not at all an issue. The shoulders and elbows are padded out with the usual CE armour pads. They've done well in integrating these, the jacket is super comfortable once is on. It's also got a pocket ready and waiting for a CE back protector.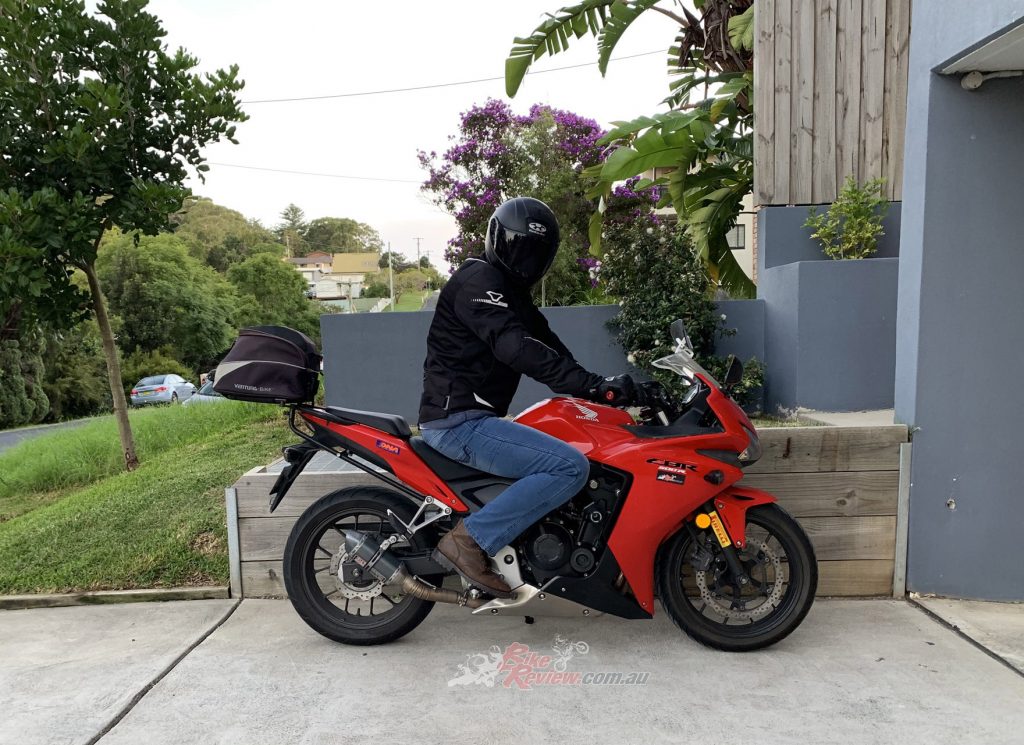 The arms and waist have the usual adjustments, as I said, it is a tight fit, so all of these are nearly maxed out for me. In terms of the quality, the jacket is well put together, the zips are easily accessible and feel nice and solid. The pockets are deep and can be zipped easily with gloves on. The addition of the internal phone pocket is also nice, my phone and keys have stayed dry even in the heaviest rain. There is also a few pouches on the inner lining, in my books you can never have too many pockets!
For the heavy rain, it may not be the best choice given how short and how ventilated it is. If you've got some wet weather pants it may be worth tucking them up under a little further than you normally would. For the mild rain, it kept me dry enough! It's also not particularly visible at night if you're worried about that kind of thing, I definitely am. It always makes me a little uneasy when I only see a couple of reflector patches on a blacked-out jacket. Definitely something worth considering…
---
---
Overall, it's one of the better jackets I own, and it really has been my first choice over the last few months, you can tell by the smell of it. I'd just whipped it out to check it over before I wrote these words and man it does stink. I guess it goes to show though, doesn't it? Might be time for a wash before I put it back in the gear cupboard for the next three months. There are no signs of wear and tear yet, by the way, so it is going to last a while yet.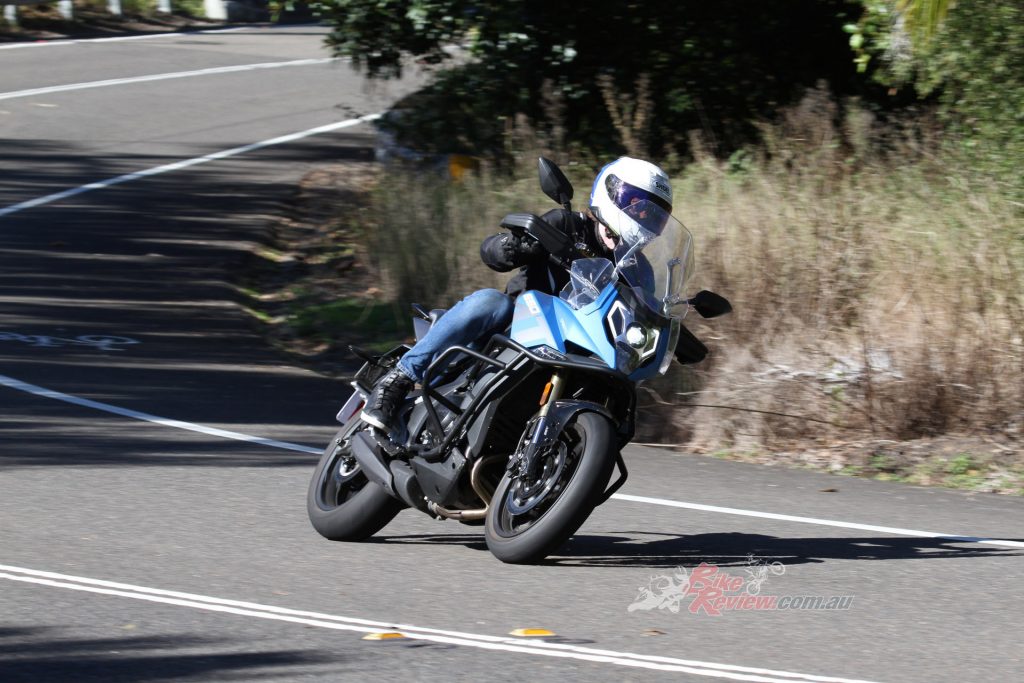 If you're looking for a decent and fairly safe jacket that'll keep you cool and dry in our Australian spring/summer/autumn months, I wouldn't look past the Hurracage. I know it'll be my first choice come spring. The Macna Hurracage retails for $279.95 RRP and is available in all major bike shops.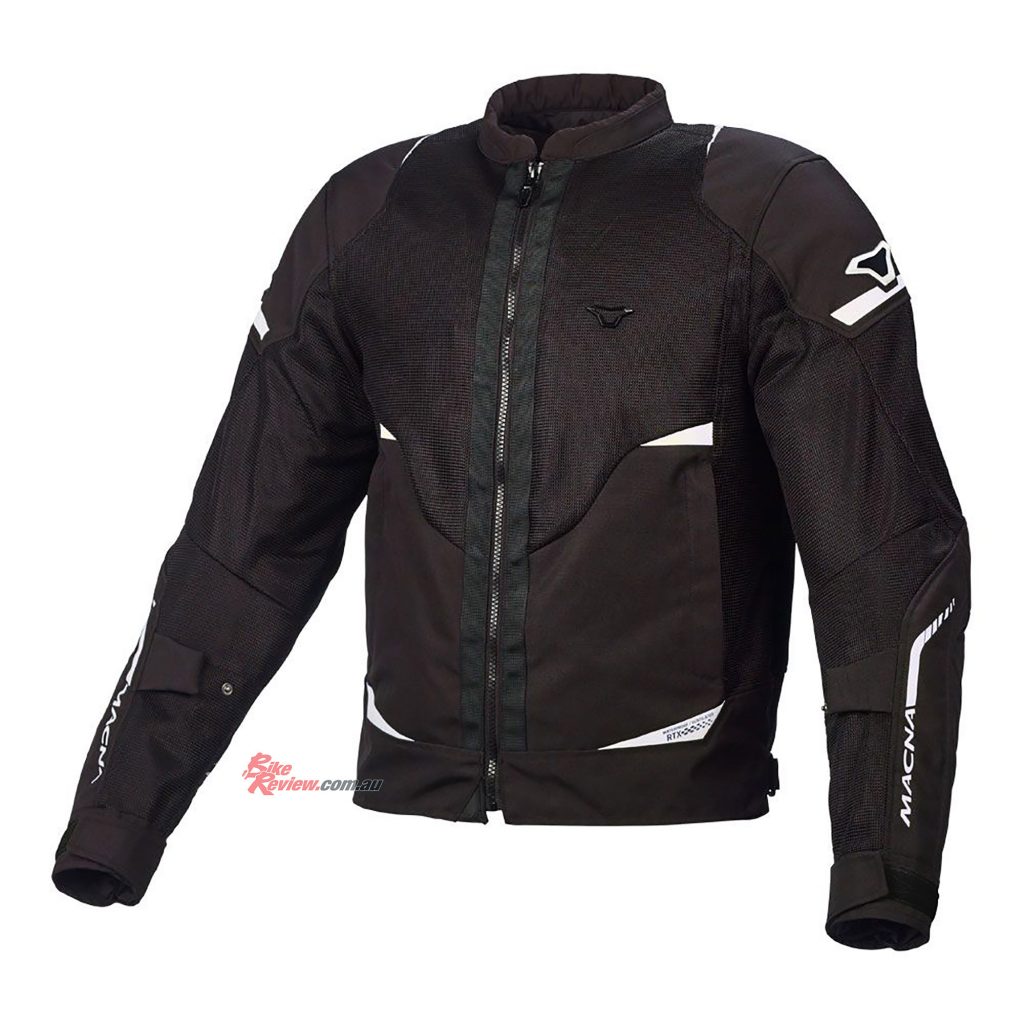 Macna Hurracage Jacket Features:
LINING Soft polyester mesh.
SAFETY Betac CE level 1 perforated breathable shoulder and elbow armour.
CE back protector prepared, fitted with 12 mm EVA plate.
Straps on waist & cuff and Coat hanger loop.
Colour option: Black & Black Fluoro.
Men's sizes S > 4XL
Ask your local bike shop about Macna gear or visit Macna Australia
The Verdict | Gear Review: Macna Hurracage Textile Jacket