Jack Maguire puts the RJAYS Air-Tech jacket through it's paces, with daily testing in a range of weather conditions, this is what he thought... Review: Jack Maguire
The Air-Tech jacket is RJAYS' answer to a stylish, comfortable and versatile riding jacket. I've been putting this jacket to the test over the past few months, wearing it every day in a large range of conditions. The Air-Tech has proven that it can handle just about anything.
This jacket does really well over all conditions; the hot and dry to the wet and cold, thanks to the removable waterproof liner and removable, full-sleeve thermal liner. I was very thankful for these liners when it was raining and when the cold weather set it, these liners did a great job and I can't fault them.
---
---
When the weather was hotter, all I had to do was remove the liners and I would have a great Summer jacket at my disposal. Constructed with 3D high tenacity mesh and poly 600D, this jacket has great airflow and breathability and worked a treat on hot days. The jacket is lined with a fixed mesh lining, which not only helps increase the breathability but is also super comfortable on the skin and you can barely feel it as you move around on the bike.
---
---
This jacket appears to be orientated towards the sportier rider, relevant in features such as the pre-curved arms that RJAYS states was implemented for 'increased performance in the riding position,' which did make the jacket feel a lot more comfortable particularly when on the bike.
The Air-Tech has multiple adjusters that help to fit the jacket to your build. These adjusters can be found on the arms and around the waist, which is great particularly if you want to wear a jumper or hoodie underneath the jacket, and is useful when replacing or removing the liners. You can also find a waist connection zip for pants if you want to keep everything together and flush.
However, while there is a fair bit of adjustability in this jacket, I found that it just didn't fit my particular build perfectly and no adjustments to the jacket seemed to fix this, which was unfortunate.
---
---
Aside from that, the Air-Tech is a good-looking jacket and received quite a few compliments from my peers. With premium leather on the exterior of the arms and all the way up on the shoulders making for superior protection and a look that I really loved. Safety elements were also worked into the design of this jacket with reflective print elements seen at the arms, torso and back for increased low-light visibility. It is also washable and I have had no issues with that side of the ownership.
When it comes to protection, it was nice to see RJAYS implement a CE level one rated back protector, as well as CE level two rated armour at the elbows and shoulders. The armour didn't interfere with the overall comfort of the jacket and was in fact barely noticeable.
While there are plenty of pockets, two on the exterior of the jacket secured with a zipper, and two on the inside of the jacket, I wish RJAYS had added a waterproof pocket into either the actual jacket or the waterproof liner, to keep important belongings such as your wallet or phone dry when it rains. There are waterproof pockets in the thermal liner however it can often be too hot to wear the thermal liner.
---
---
The RJAYS Air-Tech jacket does a great job at serving it's purpose as a reliable and versatile jacket and did a great job at keeping me warm in the cold, dry in the wet, cool in the heat and so on. It really suits the rider who rides every day and needs something that can do just about any job that is asked of it. For $399.95 RRP, you are getting a very versatile jacket that is jam packed with a load of safety features, so if you are in the market for a new jacket then it's worth checking out the Air-Tech jacket.
To purchase this jacket yourself or view the rest of the RJAYS range, visit www.cassons.com.au.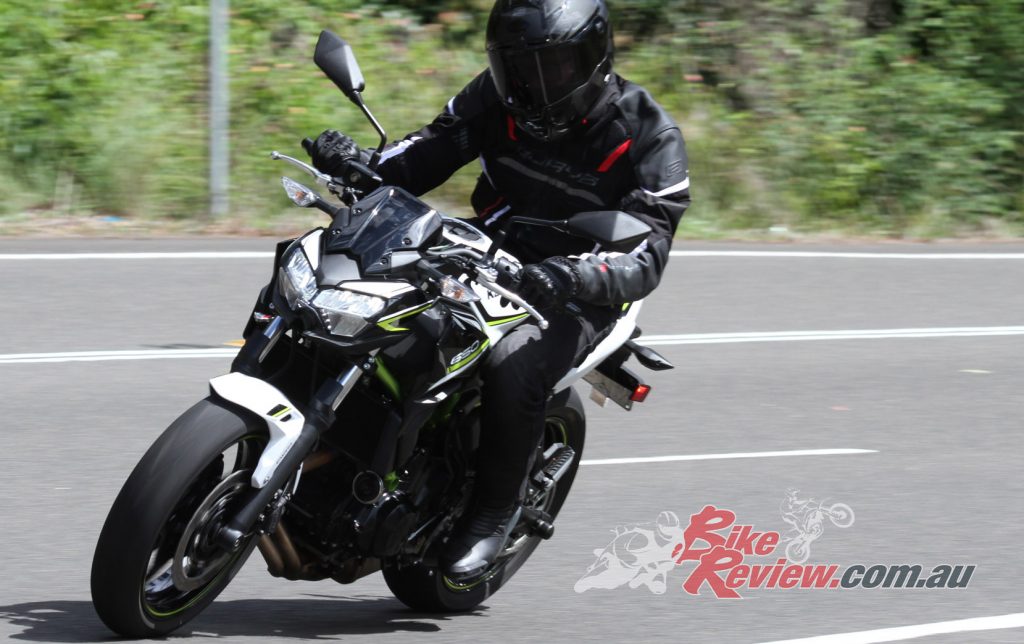 RJAYS Air-Tech Jacket Features

Removable waterproof and breathable liner (15,000mm / 10,000mm) with mesh comfort lining.
Removable full-sleeve 100g thermal liner.
Fixed mesh liner with multi-panel construction for comfort.
Strategically placed stretch panels in the chest, elbows, shoulders and neck for comfort and manoeuvrability on the bike.
Sports performance comfort collar.
Pre-curved arms for increased performance in the riding position.
Multiple adjusters for personalised fit.
Reflective print for low-light visibility.
Waist connection zip for pants.
CE level two armour at the shoulders and elbows.
CE level one back protector.
Constructed with premium leather, 3D high tenacity mesh and poly 600D.
---
---
The Verdict | Gear Review: RJAYS Air-Tech Jacket