Product Review: AGV SportModular Helmet
After a four month, 10,000km test the AGV SportModular has proved to be a great lid. Here is Jeff's video and written review...
The AGV SportModular is a high-end, full-feature carbon-fibre modular helmet priced from $899 RRP here in Australia. Jeff has been using a SportModular for the past four months, travelling around 10,000km in the helmet. This is his updated review, also check out Product Review: AGV SportModular Helmet First Impressions and info on the AGV SportModular here.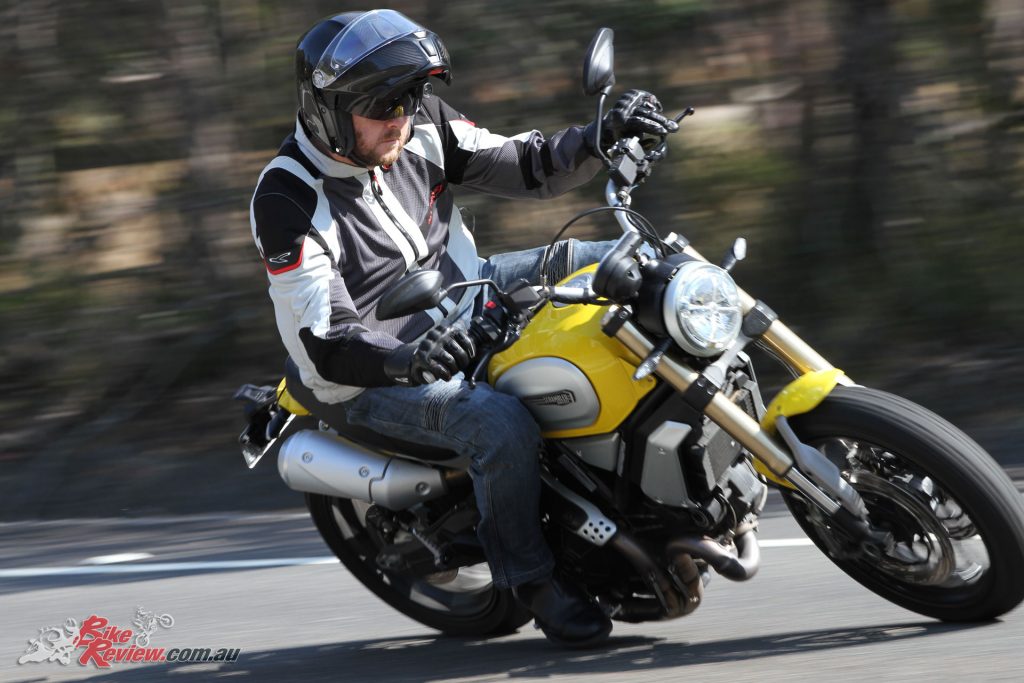 The AGV SportModular helmet is designed to combine the performance of a full face helmet together with the comfort of a modular. Built in Carbon-Fibre (shell and chin), this specific structure achieves the same protection performance of MotoGP's Pista GP R in a lightweight construction, combining the highest levels of comfort and safety.
The shell is engineered in three sizes with a five-density EPS structure developed in four sizes. The shell shape is also designed to minimise the risk of impact energies being channeled to the collar bone, while a metal chin guard opening system is designed to prevent accidental openings. The IVS (Integrated Ventilation System) ventilation features a large front vent, a chin guard vent and a rear extractor.
I started wearing the SportModular back at the start of June, bang at the start of winter. My first week using the lid was in freezing and wet conditions, so I really didn't take advantage of the flip-up chin. The vents stayed closed and the Pinock anti fog lens was fitted. The helmet was fine in these conditions and it was good to be able to remove the liner and wash it out, plus allow the rest of the interior to dry out the following week.
Being cold and wearing winter gloves, my first and only main gripe with the SportModular was the sun visor activation lever feel and location. It'd be a lot easier to use if it was more prominent. The placement is OK, under the jawline, but it is hard to find and it can be distracting trying to locate it. It is easier in summer gloves but still feels like an afterthought.
Most of winter ended up dry after that, and of course parts of Australia entered drought conditions. There were plenty of sunny mild days and it was always great having the option of opening the lid. Reaching for the red lever in the centre of the chin bar feels natural and the chin simply clicks and opens easily, locking open.
If the visor is already open, this closes once the chin bar is at full extension. Riding like this doesn't cause neck strain as you would imagine, in fact, the entire face shield area is so light that you can hardly feel it when it is open. The open helmet remains comfy at up to 100km/h. Beyond that speed there is of course some wind drag, however, with the sun visor down and the lid up you could almost mistake the SportModular for an open face lid.
Once at highway speeds, I found I had to close the lid. This was a process that required a decent slam shut or push when the helmet was new but after just a few weeks, it began to close and lock shut very smoothly and easily.
I wear glasses and was pleased to find they easily fit under the drop down sun visor. Cheek padding is on the firmer side, like a sports helmet, so slotting glasses in requires a bit of finesse but once on they are secure and not at all pushed against the sides of your face.
My helmet has the Pinlock visor as mentioned, although this is a must-have for fog prevention the Pinlock, when combined with the thick clear visor and the drop down sun visor, can add to some distortion in vision, particularly on roads with shadows with sunlight shining through taller trees. Peripheral vision is wide, something that some modular lids compromise, but straight vision is not perfect when there are three layers (plus glasses) to look through.
The centre mounted visor lock system is one of the better set-ups I've used. These are not the most natural and quick systems to open and close the visor but they are the safest. The AGV one locks the visor closed, helping reduce the chance of it opening in a crash and it also seals the visor to improve wind noise around the visor area, although in saying that the SportModular is definitely not as quiet as a full face conventional touring helmet.
The visor requires a good squeeze or push to close it but is easy enough to open and pops up a few mm when pressed and popped, to allow some fresh air. There are multiple visor opening positions on a ratchet set-up. Removal and fitment of the visor is super quick, easy and secure.
Ventilation is good for a modular, with a large intake on the crown that is easy to open and close in gloves. The back wind spoiler, or exhaust, has three positions and can be tricky to flick open while wearing winter gloves but I just left it open on all days aside from the really freezing ones. On hot days more recently I have found the airflow really good. The front chin inlet is also quite high flowing. The crown is reversible for the summer or winter months also, something that is a nice feature.
I appreciated the simple DD chin strap rings. These are Titanium, which is trick, but I would like the strap to be wider for improved comfort as it is narrow and can get uncomfortable at high speed when there is some wind/lift pressure coming through. It is also located quite far back, meaning there is some discomfort against the Adam's Apple area (if you have one!).
The finish and quality is top end and mine has absolutely no scratches or stone chips on it. None of the components are showing any signs of wear either. Cleaning is easy, soapy water and a cloth, and in the sunshine that carbon just looks so trick, I love it.
All up I would highly recommend the AGV SportModular helmet. It is priced from $899 RRP, which is mid to high end but considering the materials, research and quality, that is a very competitive price and a good investment in a lid that is bound to last many years.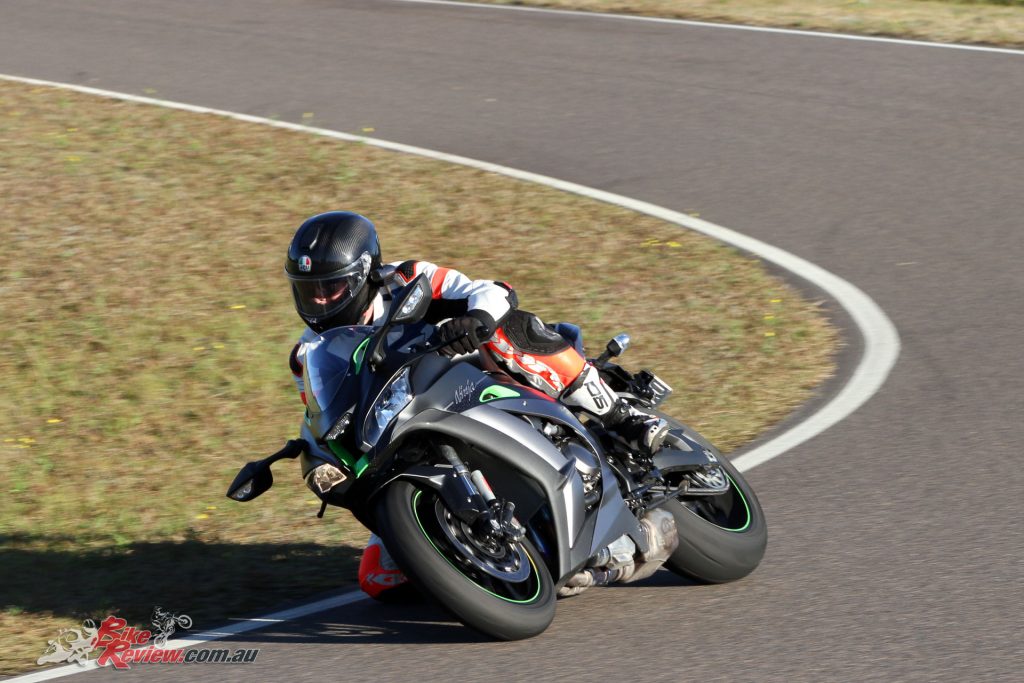 The AGV SportModular helmet is available now at authorised AGV stockists Australia wide. For more information on stockists visit www.agvhelmets.com.au. AGV Helmets are imported and distributed exclusively in Australia by Link International.
The Verdict | Product Review: AGV SportModular Helmet
The AGV Sport Modular is a high end, high feature all-carbon fibre modular helmet priced from $899 RRP here in Australia. Our editor, Jeff Ware, has been using a SportModular for the past four months, travelling around 10,000km in the helmet, here is his review…
Comfort, Noise & Operation
8