Nick has been wearing these RJAYS ACE II casual boots for the past three months, commuting and using them as casual shoes just about every day. Here's his long term review...
The ACE II by RJAYS really have been the daily choice for me, along with the BOOSTER gloves and RADAR jacket. They seem to go together quite well. I've had these on all day, most days, for the last few months now and here's what I've noticed…
RJAYS offer the boots in size 40-48, which equates to about a 7-13 in our normal sizes. They retail in at $169.95 RRP, which is really a ripper deal for some solid, comfortable and protective boots.
Overall, they're comfortable. I've yet to notice any real issues in terms of wearer comfort. I don't walk a huge amount in them, say within 6000-7000 steps a day in them across campus, etc. The EVA foam around the ankle really keeps them locked in tight. They feel like a proper set of boots in terms of support and protection.
---
---
They're certainly waterproof, some of the biggest downpours I've had to ride through have seen my feet kept dry and relatively warm. In terms of airflow, they're better than a standard set of road boots but you obviously have the trade off between protection and breathability.
---
---
The inner soles are OK, personally I'd prefer a little more padding. The memory foam seems to have suffered with the amount of walking that's been done in them. It's not really a big issue, I'll probably just chuck an inner sole in from the chemist. Something to think about regardless…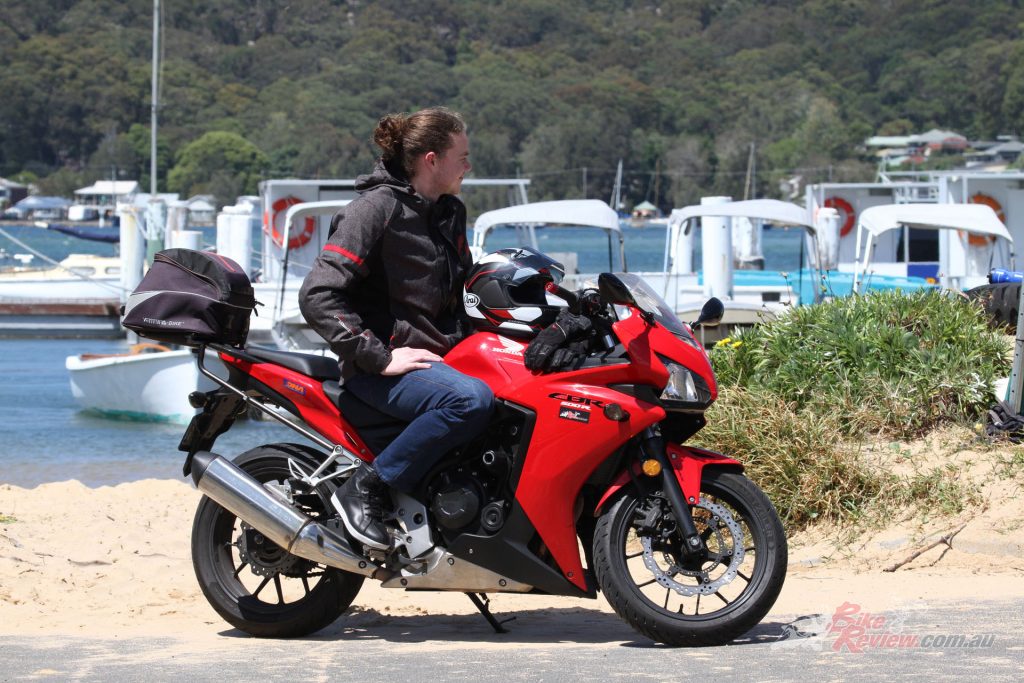 The laces are a decent choice for this style of shoe. I would prefer maybe a hidden zip system for quicker removal but this is just me being picky. I have noticed the laces have stretched a huge amount over the month but again, only a minor issue, most likely from the rain.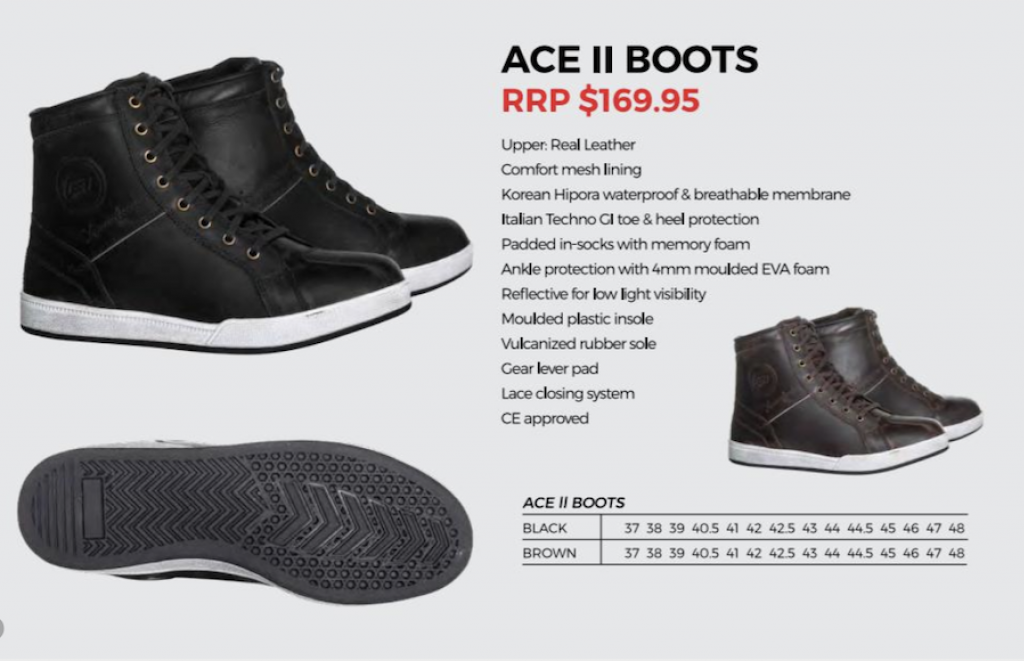 The vulcanised rubber soles have shown zero signs of wear over the test period, walking, braking, gear changing and dragging the shoes during traffic, they've held up well.
Overall, you can't go wrong with the new RJAYS booties range. These boots are bargain for the protection and comfort they bring. I cringe watching a fellow rider cruise past in a set of trainer. They're probably double the price with 1/10th the protection. Safety is paramount on the roads, grab a set and you wont be disappointed…
---
---
The ACE II boots feature a genuine leather upper lining with a comfort mesh interior. Price wise, they retail at $169.95RRP and are wicked for the price! Inside is a Korean Hipora waterproof, yet fully breathable lining for all weather. While the toe and heel are protected by Italian Techno GI technology.
---
Check out the full RJAYS catalogue here
---
The Verdict | Gear Review: RJAYS ACE II Casual Leather Boots, $169.95 RRP
Nick Ware spent three months wearing the new RJAYS ACE II boots just about every day commuting to Uni and to work. Here is his review on the $169.95, waterproof, casual boot.